Wolff Olins
with
Patrick Finn (Design Director),
Ioana Boldor (Program Manager),
Manev Mianwal (Strategy Director)
OCTO

The No-Nonsense Network
How might we recreate trust and ambition within an organisation after an acquistion? How might we create a less cumbersome future of telecom built around its customers?

As TATA Teleservices Limited prepared for the separation from DoCoMo, they approached Wolff Olins to help redefine their brand purpose and proposition for the now but geared for the future.

Telecoms in India make lofty promises to people with their shiny offers and services, but often fail to deliver. This leads to a low affinity, and people don't think twice when switching operators. With a lack of transparency and meaningless jargon, the telecom industry in India is competitive and saturated.

Enter OCTO. The no-nonsense network.
Leveraging its data capabilities, OCTO is a responsive network for the new digital generation in India. It is a no nonsense form of intelligence which always questions the way things have been done. Its form comes directly from technology and binary code. Pretty basic.

We worked closely with the client, to bring forth an effortless way of engaging and connecting with one another through OCTO.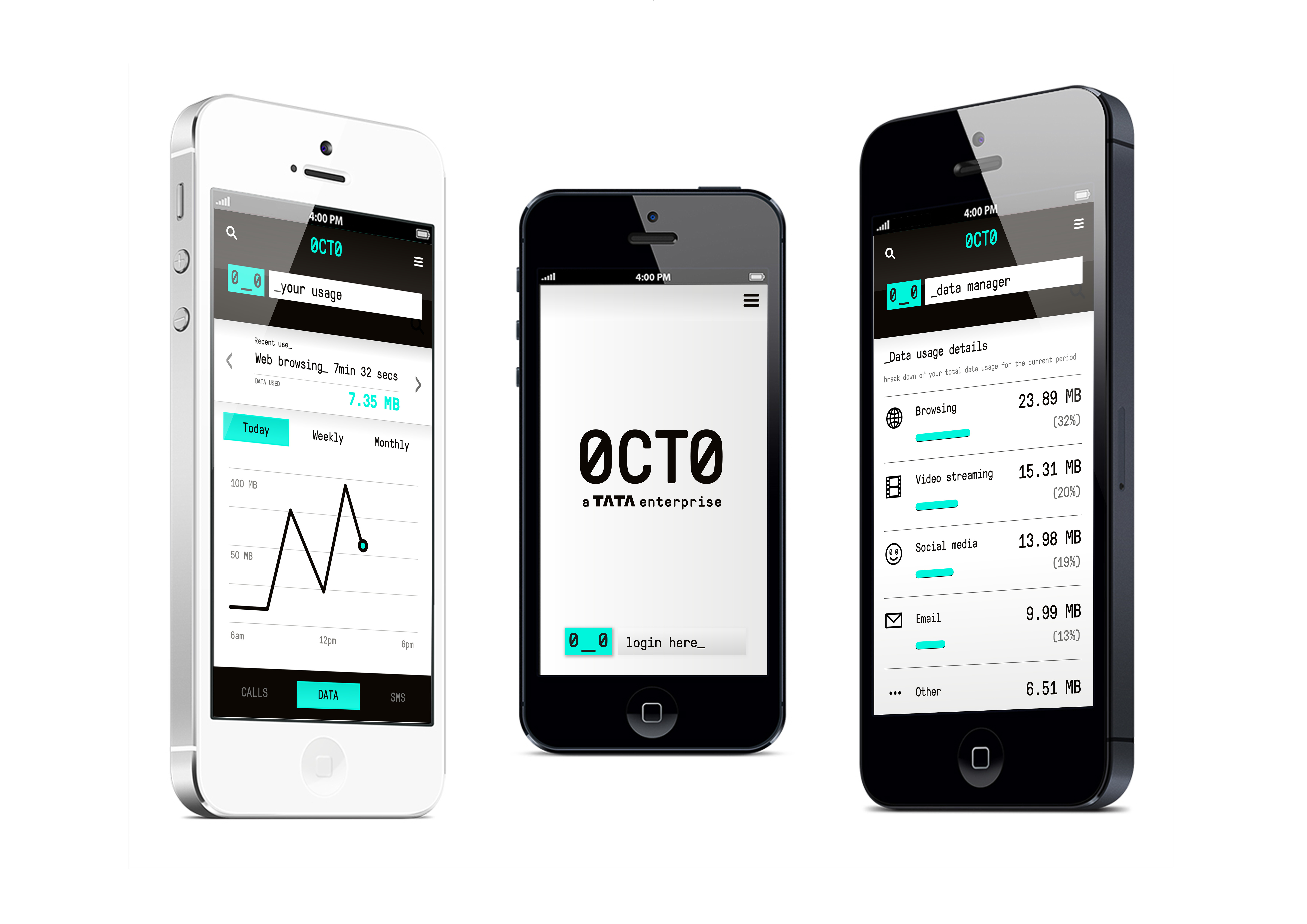 OCTO on-the-go. Transparent. Basic.




OCTO keeping up with you always












A playful and simple personality to
bring autonomy, ease and transparency
in the hands of people.
OCTO sim-cards
Retail store sign-posting


Vernacular advertising (Translation: OCTO doesn't wait)
OCTOs business and enterprise offering



The beginning: Co-creation session with the client